We all pride ourselves on being accepted into and attending one of the most prestigious universities in the country. However, it's safe to say that this pride often clouds our ability to understand that there is always room for growth and there are a plethora of things in this world that we have yet to learn, especially when it comes to professionalism—even more so with dressing professionally.
Attending Career Showcase this Fall, I encountered some students who missed the mark when it came to dressing business professional, or even business casual. Today, we'll focus on the ladies. Let's go over some big No-No's that I picked up on throughout the event.
Body-Con/Tight/Short Skirts

Don't get me wrong, these skirts are an absolute closet essential. However, in a professional atmosphere these are quite the faux pas. Nothing is professional about constantly readjusting and pulling down these bad boys, and there is certainly nothing professional about the colors, style and material. It's vital that you save theses for a night in Midtown and switch it out for a classy pencil skirt or if you'd like to avoid a skirt altogether, go for some loose fitting slacks.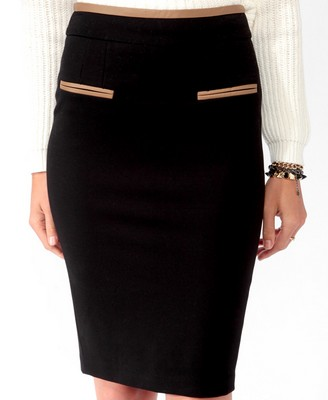 So remember: Knee length, polyester/rayon, black or navy blue

Patent/Platform Pump


These sassy shoes are no doubt fun and demure, but can they make the transition to business professional? Shoes are tricky, but there are several factors that one must consider to ensure that their business professional shoe is everything it needs to be. For one thing, anything shiny is a big misstep. So that means patent pumps are out. You also want to avoid anything higher than four inches. These shoes are an investment for your professional future, so it may be a bit pricier than your typical pair. Aldo hits the nail on the head with their DIXIL 3.63 inches, leather, low cut, low profile heel.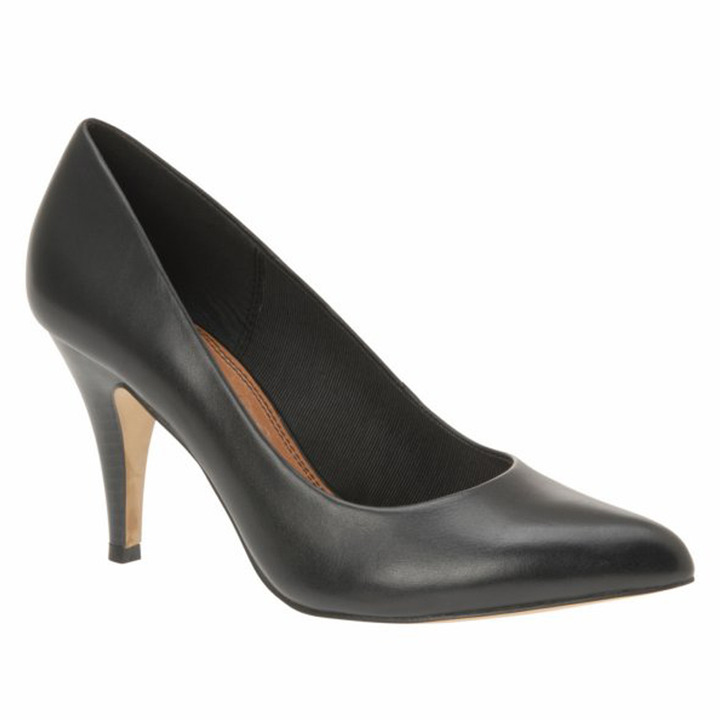 So Remember: low heel, no shine

The Non-Traditional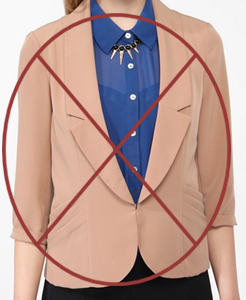 Blazers are tricky. So unless you're walking into an interview for an Editor in Chief position at a high end magazine (and even then you would still want to follow this rule of thumb), you want to avoid color. Neutral colors are your friend and you want to embrace them. That means blacks and navies are what you're going to lean towards. You can get away with snagging an inexpensive blazer at Forever 21 and be set for your college career. But when it comes time for those serious interviews, start getting comfortable with department stores like Macy's and JCPenney's where you can find sturdier and long lasting blazers.

So remember: make sure it fits, unroll your sleeves, and keep the colors neutral

Last minute details:
·         Perfume: keep at a minimum or none at all
·         Jewlery:
   Earings – small hoop or studs
   Everything else – subtle and small
·         Nails:
            Clipped, subtle or no polish
·         Hair: Pulled back and away from your face
---